TEMPLER FAMILY
from Somerset, Devon and Dorset
People
Contact Us
Families
Home
Remembrance
Photos
Books
Research
Places & Events
Coat of Arms
Site Map
Contact us
Cecil Robert Templer
Cecil was very involved in the early research on the Templer Family Tree.
In December 1941, Major (Cecil) Robert Templer commanded the 8th Coast Regiment RA stationed in Hong Kong. Hong Kong was captured by the Japanese.
Awarded the DSO (London Gazette 4th April 1944)
After the war he continued in the British Army and retired as Brigadier
(Bob) Cecil Robert Templer and his cousin (Jack) John Francis Templer were able to do a lot of research into the Templer family tree during the 1930's. Bob was then posted out to Hong Kong at the start of World War II. On his return after the war he continued to research the family tree.
The following websites may be of interest: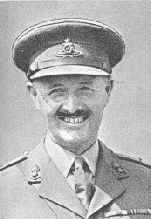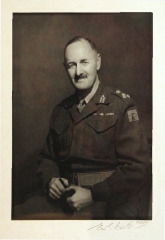 And who was Cousin Hebe
The Battle for Hong Kong
Stanley Barracks
FEPOW
To close any picture press Alt + Left Arrow