TEMPLER FAMILY
from Somerset, Devon and Dorset
People
Contact Us
Families
Home
Remembrance
Photos
Books
Research
Places & Events
Coat of Arms
Site Map
Contact us
John Stanley Richardson
John Stanley Richardson was the husband of Violet Hannah Richardson (nee Templer) and brother-in-law to Winifred Earnestine Richardson (nee Templer). He was one of four brothers to die in the Great War and another brother died in a submarine accident in 1912.
Rank: Major
Regiment: Royal Engineers
Secondary Regiment: 3rd Sappers and Miners
Secondary Unit Text: Cdg. 21st Coy.
Age: 31
Date of Death: 28/10/1914
Additional information: King Edward's Gold Medal (1902). King George's Durbar Medal (1911). Son of the late Sir Thomas Richardson and Lady Richardson, of Kirklevington, Yorks.; husband of Violet Hebe Richardson, of Ravenscourt, Starbeck, Yorkshire.
Casualty Type: Commonwealth War Dead
Grave/Memorial Reference: Panel 1.
Memorial: LE TOURET MEMORIAL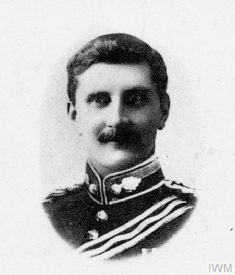 To close any picture press Alt + Left Arrow